Q: Getting ready to do annual inventory; are there reports to use during the actual inventory process? When finished, is there a faster way to update the item QOH (quantity on hand) than using Inventory search screen and opening one record at a time?
A: Yes, under the Inventory tab there are several worksheets for inventory. Select the one that works best (most likely By Location option).
When the process is complete, click on Inventory, Inv. Functions and select Physical Count.
On this screen, you need only 1) enter the part number, 2) press tab and the existing data will display. 3) Enter the actual quantity found from your worksheet into the New Quantity field and then click 4) Update. Repeat this process until all of your worksheet parts have been processed.
NOTE: If the quantity from your inventory work matches the value in the Current Qty. field, simply skip to inputting the next part number to check.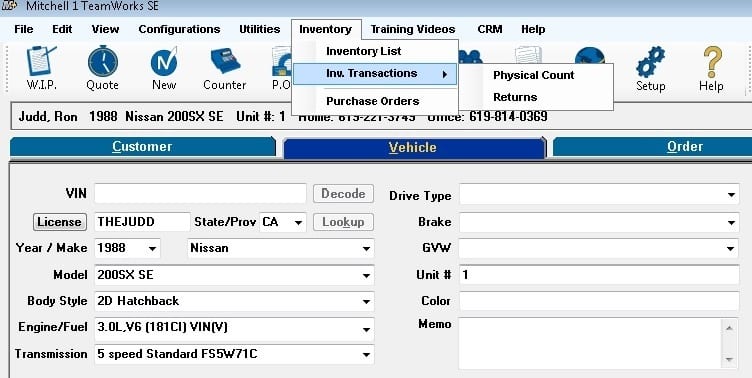 Inventory transaction window:
---
---