Symptom: Configuring the Verus or Verdict scanner for use with Ondemand5.com, Shopkey5.com, ProDemand.com or ShopkeyPro.com.
Solution:
1) Click on the Information icon from the home screen.
2) Click on the "Menu" selection in the bottom left of the screen.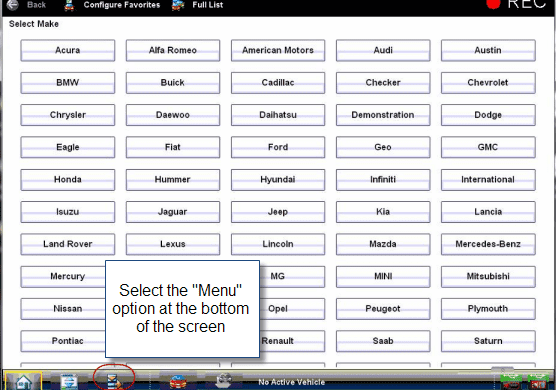 3) The "Menu" selection will pop up, choose website, then the appropriate website.
---
---